The Teen Parent Assessment Program (TPAP) empowers teens who are pregnant or parenting to move toward self-sufficiency and decrease additional unintended pregnancies.
As an active participant in TPAP, pregnant, or parenting teens will receive the following services:
Support with school enrollment and/or maintaining school attendance
Obtaining a daycare voucher and locating childcare
Applying for TANF, WIC benefits, Health Insurance, and vital documents
Referral to behavioral and physical health services for teen and child
Education on parenting, sex education, and personal enrichment
Linkage to other Social Service Organizations to address any other identified needs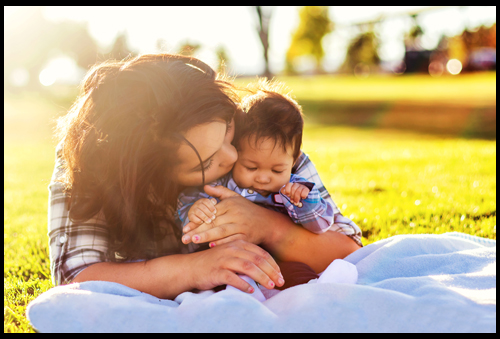 Eligibility
To be eligible for TPAP services you must be:
A DC resident,
18 years of age or younger who is pregnant or parenting,
In need of supportive services,
Have not (but are willing to) complete your high school diploma/GED, and
Receiving Temporary Assistance for Needy Families (TANF) or eligible for TANF benefits.
How to Make Referrals
Anyone can submit a referral to TPAP by completing this referral form
or sending an email or by calling 202-698-4334 (TTY 771)
Monday to Friday 8:15 am to 4:45 pm.
Please note: If capacity is reached, a waitlist is maintained, and priority is given to referrals from the DHS Economic Security Administration (ESA) Office of Work Opportunity (OWO)