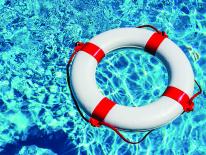 Crisis and Stabilization Team (PCAST) accepts referrals from the community and provides crisis assessment, intervention, and stabilization services to youth between the ages of 11-17, as well as to their families who are in crisis. Services provided include outreach, advocacy, and service coordination to facilitate family preservation/reunification while engaging community resources. In addition, PCAST works to improve and or enhance coping skills to empower youth and families to achieve stability.
The staff is highly trained in de-escalation and stabilization techniques as well as experienced with navigating the complex behavioral health system in the District.
The PCAST staff approach their work through a crisis continuum of care, designed to meet the specific needs of the youth and their parents/caregivers in order to deescalate and then manage the crisis to avoid unnecessary hospitalizations, out of home placements, and/or costly interventions. It is a short-term service program usually lasting between three to six months.
Upon receiving an appropriate referral for services, a PCAST case manager contacts the family within 24 business hours to schedule the initial meeting with the family to assess the crisis. The PCAST case manager works intensely with the family, often meeting 3-4 times a week. Staff conduct screening assessments, crisis stabilization services, and residential crisis services, when necessary; initiate psychiatric consultations; and/or referrals of warm hand-offs to home-and community-based services, as needed. PCAST case managers develop an individualized, strength-based safety/crisis plan with the family which includes links to longer-term services and supports that will be available after the case manager is no longer working with the family.
Referrals can be made by email, fax, phone or use the PASS Referral form
Contact Email: [email protected]
Contact Phone: (202) 698-4334 Monday through Friday 8:15am-4:45pm
Contact Fax: (202) 478-5747
Contact TTY: 711