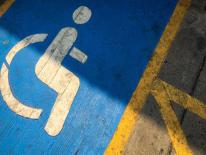 The Interim Disability Assistance (IDA) Program provides temporary financial assistance to those who are unable to work due to a disability and have a high probability of receiving federal Supplemental Security Income (SSI). IDA payments are issued until SSI eligibility is approved or denied.
Who is Eligible for IDA?

A person eligible for Interim Disability Assistance must be:
Between the ages of 18 and 64
Ineligible for TANF because no eligible child lives in the home
Permanently and totally disabled
Awaiting a decision on eligibility for SSI
Ineligible for a category of cash assistance in which there is federal financial participation, except that an individual who has applied for SSI may be eligible during the period that the SSI is being processed.
How Do I Apply?
Applications for IDA must be submitted in person at designated Economic Security Administration (ESA) Service Centers, using the Combined Application that is used to apply for multiple programs. Currently the designated Center is H Street. Every applicant has the right to file an application on the same day that he/she contacts the ESA. An application is considered to be filed when it is received at the designated ESA Service Center and a face-to-face interview is complete.
You can download the application prior to visiting ESA to apply:
Persons who wish to apply for IDA should report to 645 H Street, NE Washington, DC 20002.
IDA Program Fact Sheet
English – Spanish – Amharic – French – Chinese
IDA – Authorization for Reimbursement of Interim Assistance (Form DHS-340DC)