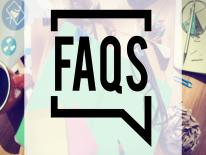 Which Service Center should I go to for help? Do I need to go to my assigned Service Center to get help?
Customers are welcome to visit any of the five DHS/ESA Decentralized Service Centers. For your convenience, a list of the service center locations, go there or you are welcome to call the DHS Call Center on (202) 727-5355 to inquire about the locations nearest you. A consumer does not have to report to their assigned Service Center to receive any services from the agency. Consumers should be advised that the agency has established the "No Wrong Door" policy to accommodate any need for services regardless of their residential location throughout the city. Consumers who are directed to leave to go to their "assigned" service center should ask to speak with the Front Desk Supervisor or Center Manager.
Which applications do I need to fill out in order to get Medicaid/QMB/Food Stamp/ TANF benefits?
If a consumer wishes to apply for Food Stamps, TANF, Non-MAGI, (e.g., SSI recipients, current and former Foster Care youth, Aged, Disabled), The Home and Community Based Waiver, Katie Beckett, DC Healthcare Alliance and Immigrant Children's Program they will be issued a Combined Application for benefits. With the new Federal requirements mandated by the Affordable Health Care Act of 2010, we are currently using program-specific applications for the requested services indicated below.
| Program Type | Application Type |
| --- | --- |
| Qualified Medicare Beneficiary | QMB Only |
| Burial | Burial Assistance |
| Long Term Care | Long Term Care |
| MAGI Medicaid, (e.g., parents and caretaker relatives, children to age 21, pregnant women. | DC Health Link |
I have applied for Medicaid/Food Stamps/TANF benefits but I have not heard anything about the status of my application
(or when I/visited ESA, I was told that there is no record of my application) what should I do?
After submitting an application, consumers will receive a decision about Medical Assistance within 45 days (or 90 days if DHS must determine if the consumer is disabled). If the consumer needs to provide additional information, they will receive a 10 and 30-day reminder to submit the needed information.
A consumer's application for Food Stamps can be processed separately from the request for other benefits. Consumers can receive Expedited Food Stamps within seven (7) days if they are eligible. If approved for Expedited, the consumer will receive an initial notice that identifies any pending information needed for ongoing benefits. Consumers will receive a final decision about their Food Stamp eligibility within 30 days.
New TANF Rules require that customers complete an orientation and assessment conducted by the Office of Work Opportunity. During the initial face-to-face interview, the worker will discuss this requirement and offer a referral. Upon providing all of the requested information, a decision for a TANF application will be made within 45 days.
If a consumer is advised that his/her application cannot be located, he/she should ask to speak to the Front Desk supervisor. If a consumer believes his/her application was denied by DHS improperly, then they can request a Fair Hearing. Call (202) 698-4650 to find out more.
No one at this Service Center speaks my language. Can I still apply here?
In accordance with the DC Human Rights Act of 1977, as amended, DC Official Code § 2-1401.01 et seq., (Act) the District of Columbia does not discriminate on the basis of actual or perceived: race, color, religion, national origin, sex, age, marital status, gender identity or expression, personal appearance, sexual orientation, familial status, family responsibilities, matriculation, political affiliation, genetic information, disability, source of income, status as a victim of an intra-family offense, and place of residence or business.
Some Centers are staffed with Bi-Lingual staff. However, all Service Centers are equipped with staff trained to use the Language Line. On the Combined Benefit Application as well as at the Front Desk are language bulletins common to the District of Columbia. The consumer should advise the agency staff of his/her language preference and an interpreter will be contacted at no charge to the consumer. Consumers also have the right to provide their own interpreters. However, they will be asked to complete a waiver noting so.
Can I apply for Medicaid at an ESA Center?
Yes, Service Centers are still receiving applications for Medical Assistance. You may submit your application to any DHS/ESA Service Center near you. In addition, consumers should be advised that they can also apply for Medicaid online at the DC HealthLink website by phone at (202) 727-5355, by email at [email protected], or by mail. Mailed applications should be sent to:
Economic Security Administration
Case Record Management Unit
P.O. Box 91560
Washington, DC 20090
Can I apply for Medicaid only for my children?
Yes, a parent may apply for his/her children only. However, some factors common to the parent (including income and resources) will be used to determine eligibility for the children.
ESA told me that they did not get a document that I brought to the Service Center/mailed/emailed. What should I do?
Documents received via email or in person are logged in daily. If a consumer mails the document they should be sure to clearly write their name or case number and date of birth on the submitted document to avoid processing delays. If the customer receives notification that a document has not been received, he/she should be advised to complete an inquiry with the Call Center at (202) 727-5355.
I received a notice stating that I needed to come to a Service Center for an in-person interview, but my disabilities prevent me from doing this. What should I do?
Customers who are faced with health challenges have several options to continue their services. Consumers may submit a letter in writing authorizing a PROXY or authorized representative to complete their case actions for them. Consumers may also request a telephone interview and the agency can mail or FAX the documents to them. Under certain circumstances, the Agency may be able to send a Social Service Representative to receive the information for the customer.
I am applying for Medicaid, but I have unpaid medical bills for the last three months. What should I do?
If the initial application is done in a Service Center, consumers will be asked if they have any unpaid medical bills. On the Combined application, there is a section that states, "Did anyone have any medical bills in the last three months?" This applies to Retroactive, (Retro), Coverage. In the DC Health Link application, a customer may receive Retro Coverage by completing the Application for Retroactive Medicaid Coverage and submitting it to the agency. Consumers can also submit a reimbursement claim for any expenses they have incurred during the time they were eligible.
(For Non-MAGI Medicaid/QMB recertifications) I have recently received a form to recertify my Medicaid/QMB eligibility.
I have specific questions about what income and assets I need to report and how to report them.
Liquid assets are cash on hand or any tangible or intangible item that can be converted quickly and easily into cash. Recent bank and checking account statements, etc., will be sufficient if a consumer is required to provide information. QMB has no asset limit. Under the Non-MAGI program, there is an asset limit for participants. The asset limit for the Medically Needy is $2,600 for a single household and $3,000 for a 2-member household. Categorically Needy, Aged, Disabled, Poverty level, and Spend-Down all have a maximum asset level of $4,000 for a single-member household and $6,000 for a 2-person household.
Any income received from the Social Security Office, Veterans Administration, Workers' Compensation, Disability claims from an employer, or Retirement is considered countable income and must be counted in determining program eligibility. Social Security Income can be accessed through the agency's interface system. Customers will be asked to provide an income verification statement for any information that is not available in the interface system.
Medicaid requires that consumers provide pay verification in accordance with their pay cycle. If a consumer is paid every week, the agency will need to average their income with 4 pay stubs to determine eligibility.