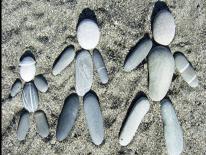 Functional Family Therapy (FFT) is an intensive, short-term therapeutic model that offers in-home family counseling designed specifically to address the referring behaviors (i.e., curfew violations, running away, and truancy) and juvenile delinquency from a relational, family-based perspective. and improve family relationships.
FFT therapists utilize a national FFT evidence-based model to work with the referred youth and their families to address risk and protective factors within and outside of the family. This model assesses the family dynamics that have contributed to the youth's behavior, modifies strained family communication, improves parenting skills, and supports positive reinforcement within community contexts and relationships.
Sessions are held at least once per week for 3-6 months; every session includes all key people in the family.
Eligibility: FFT is a voluntary program for DC residents with youth 10 to 17 years of age. Anyone may make referrals to FFT.
The FFT model includes five phases:
| Phase | Goal |
| --- | --- |
| Engagement | Develop positive perception of therapist and program; Facilitate family's willingness to participate in counseling. |
| Motivation | Increase hope and motivation for change; Reduce family negativity and blaming; address risk factors associated with treatment drop-out. |
| Relational Assessment | Identify relational functions, needs, and hierarchy within the family. |
| Behavior Change | Build youth and family member skills related to specific referral issues; Reduce family conflict and address family patterns that maintain the presenting problems. |
| Generalization | Increase family resources and extra-familial support; Maintain and generalize changes; Prevent relapse. |
Referrals can be made by email, fax, phone, or using the FFT Referral form
Contact Email: [email protected]
Contact Phone: (202) 698-4334
Contact Fax: (202) 478-5747
Office Hours: Monday to Friday 8:15 am to 4:45 pm
Contact TTY: 711