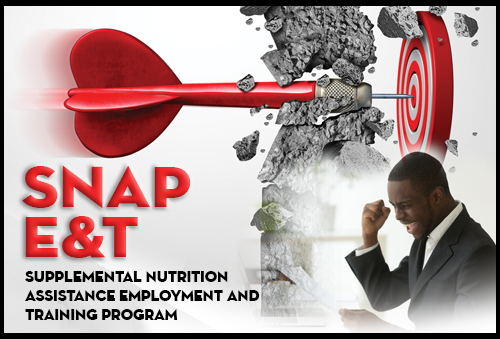 The Supplemental Nutrition Assistance Program Employment and Training (SNAP E&T) program assists SNAP recipients in achieving their career goals by providing participants with a broad range of services focused on their interests and needs. The program is completely voluntary and participants receive reimbursements for eligible transportation, childcare, and other expenses related to participation.
Anyone who receives SNAP (Food Stamps), but does not also receive benefits through the Temporary Assistance for Needy Families (TANF) program is eligible to participate. Those who receive TANF are eligible for work readiness and placement assistance through the Office of Work Opportunity and can call 202.698.1860 for more information on their services.
We encourage you to seek services any time you are interested in. Please call our SNAP E&T office at 202.535.1178 and speak to the receptionist to schedule your appointment. Walk-ins are also welcome at our office at the Anacostia Service Center at 2100 Martin Luther King Jr. Avenue, S.E., Suite 300, Washington, DC 20020. We are open Monday through Friday from 8:15 a.m. to 4:45 p.m. and group orientation sessions are offered at 9:30 a.m. and 10:30 a.m. daily.