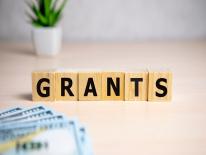 The Social Services Block Grant (SSBG) provides federal financial assistance to states for the provision of services that are directed towards:
Assisting families and individuals achieve economic self-sufficiency
Preserving families and preventing institutionalization
Preventing or remedying neglect, abuse, or exploitation of children or adults
Services
Adult protective services
Case management
Child care
Homemaker services
Protective services and foster care for children
Shelter services for individuals and families that are experiencing homelessness
Teen parent assessment and teen pregnancy prevention
Eligibility
To qualify for the SSBG you must be a resident of the District of Columbia. While eligibility criteria will be consistent with the requirements of each service or program, the primary criteria for participation in SSBG services or programs are based on each client's level of need and residency.
For More Information
Call (202) 299-2153 or visit the Family Services Administration at 64 New York Avenue, NE, Washington, DC 20002.