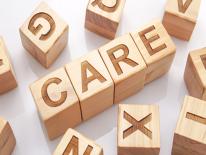 The subsidized child care program helps income-eligible families pay their child care fees. The child care subsidy is based on an assessment of need, income, and family size.
Who is Eligible?
In addition to helping income-eligible, working families, the Child Care Assistance Program also serves:
Families who are receiving Temporary Assistance for Needy Families (TANF) and participating in education and training in accordance with their Individual Responsibility Plans (IRPs);
Teen parents seeking a high school degree or its equivalent; and/or
Families not receiving TANF, who are pursuing additional education to improve employment opportunities and prospects.

How Do I Apply?
Parents must visit the Child Care Services Division to apply for assistance. The doors for the Child Care Services Division open at 7:30 am and close at 4:45 pm. Visitors are encouraged to arrive early for appointments.
Limited walk-in visits for new applicants are available on a "first-come, first-serve" basis: Monday, Tuesday & Wednesday, from 8:15 am - 3:30 pm.
Applicants are encouraged to call to schedule an appointment, Monday-Friday, from 8:15 am to 3:30 pm.

The Child Care Services Division (CCSD) is located:
Congress Heights Service Center
4049 South Capitol Street SW,
Washington, DC 20032
Child Care Subsidy Admissions Forms can be sent to [email protected]
Child Care Options through Resource and Referral
If you require assistance with obtaining a Child Care Provider, you may contact OSSE Child Care Connections at (202) 829-2500 or by visiting http://childcareconnections.osse.dc.gov/.
Office Hours:
Monday, Tuesday & Wednesday, from 8:15 am - 3:30 pm. All others applicants call for an appointment.