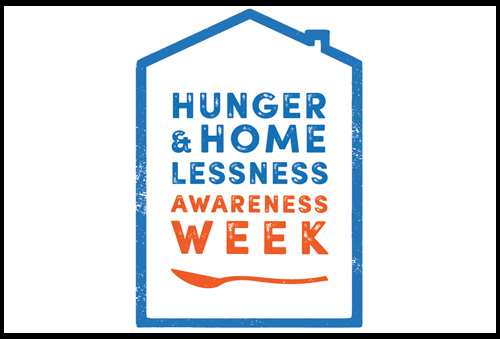 In recognition of Hunger and Homelessness Awareness Week, DHS is drawing awareness to the problems of hunger and homelessness by launching a series of educational, service and advocacy campaigns and events.
Get involved and stay engaged!

Mayor Muriel Bowser's Hypothermia Awareness Pledge Event

Pledge to help vulnerable neighbors experiencing homelessness and protect them from harmful weather conditions that may cause injury or death.
Download and sign the pledge here.


DC is Ending Homelessness

Homeward DC is working! Visit dcendinghomelessness.com to view data and statistics supporting the progress to end homelessness in the District; learn more about opportunities to get involved, volunteer and donate; keep up with the latest news; and, access community-based homeless services and resources.


DC Winter Wear Drive 2019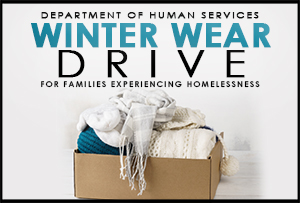 The District's Winter Wear Drive 2019 is underway! Help us collect warm clothing for families experiencing homelessness and residing in short-term family housing.


Home for the Holidays 2019-2020
Mayor Muriel Bowser, in partnership with the Department of Human Services, launched the District's "A Home for the Holidays" Campaign - an annual initiative intended to accelerate exits from shelter into permanent housing during the holiday season. This year's goal is to successfully place 400 households experiencing homelessness into permanent homes of their own during the holiday season. Follow our progress to 400 placements through our real-time
A Home for the Holidays dashboard.


Connected Podcast

Welcome to Connected! Your introduction to our DC neighbors who have experienced life-changing outcomes as a result of their connection to services and programs in the 2-0-2! Stay tuned for the launch of the
first episode in the coming days.